Healthy Business, Healthy Community
Our Mission
The Vacaville Chamber of Commerce provides influential leadership, relevant education, and diverse resources to businesses and our community to improve the economic prosperity of Vacaville.
We invite you to learn more about how we serve the community to promote a healthy business environment.
Learn more about all the exclusive benefits of Chamber Membership and how we can serve as your local partner to help your business, non-profit, or association grow and thrive.
Join our Community of Problem Solvers and get involved today!
Need Help? We have Business Advisors available to answer your questions and provide essential resources for starting and growing a business in Vacaville.
Give us a call at 707-448-6424 today for your free 30-minute business advisory consultation.
Support Solano County's major employer, Travis Air Force Base
A group of emerging leaders committed to professional development, networking, and community involvement
Hello Chamber Members!
YOU are the very best representative to communicate the value of a Vacaville Chamber membership! Your experience and participation with the Chamber give you first-hand knowledge of the opportunities received from referrals, networking, programs, and advocacy. Help us grow our membership by sharing your story with another business owner and receive a $25 gift card to a local business when your referral joins the Vacaville Chamber. Thank you for helping our membership grow!
~ Debbie Egidio, President/CEO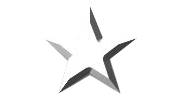 Titanium Sponsors
Perfectly versatile and ready to partner with your business or association.