Travis Regional Armed Forces Committee (TRAFC)
Are you curious about the mission at Travis Air Force Base and hearing stories from those who serve our country? If you have answered "YES", then you must consider joining the Travis Regional Armed Forces Committee (TRAFC). Your Chamber membership with the Vacaville Chamber of Commerce or any established Solano County Chamber, allows you to join TRAFC. Further, if you are an active or retired military member,  or a current or former Honorary Commander for Travis AFB, you may join TRAFC directly.
Travis Regional Armed Forces Committee is the local community organization that supports the men, women, and missions of Travis Air Force Base. Its membership is comprised of local business and civic leaders, including elected officials throughout Solano County, State, and Federal government.
TRAFC members meet monthly with Travis AFB leaders to receive updates on base activities. As a TRAFC member, you will gain a deep understanding of the base's role in the Global Air Force mission, as well as local issues facing service members and ways you and your organization may help address these issues. As a business owner, membership in TRAFC also helps to elevate the visibility of your services to military members and their families.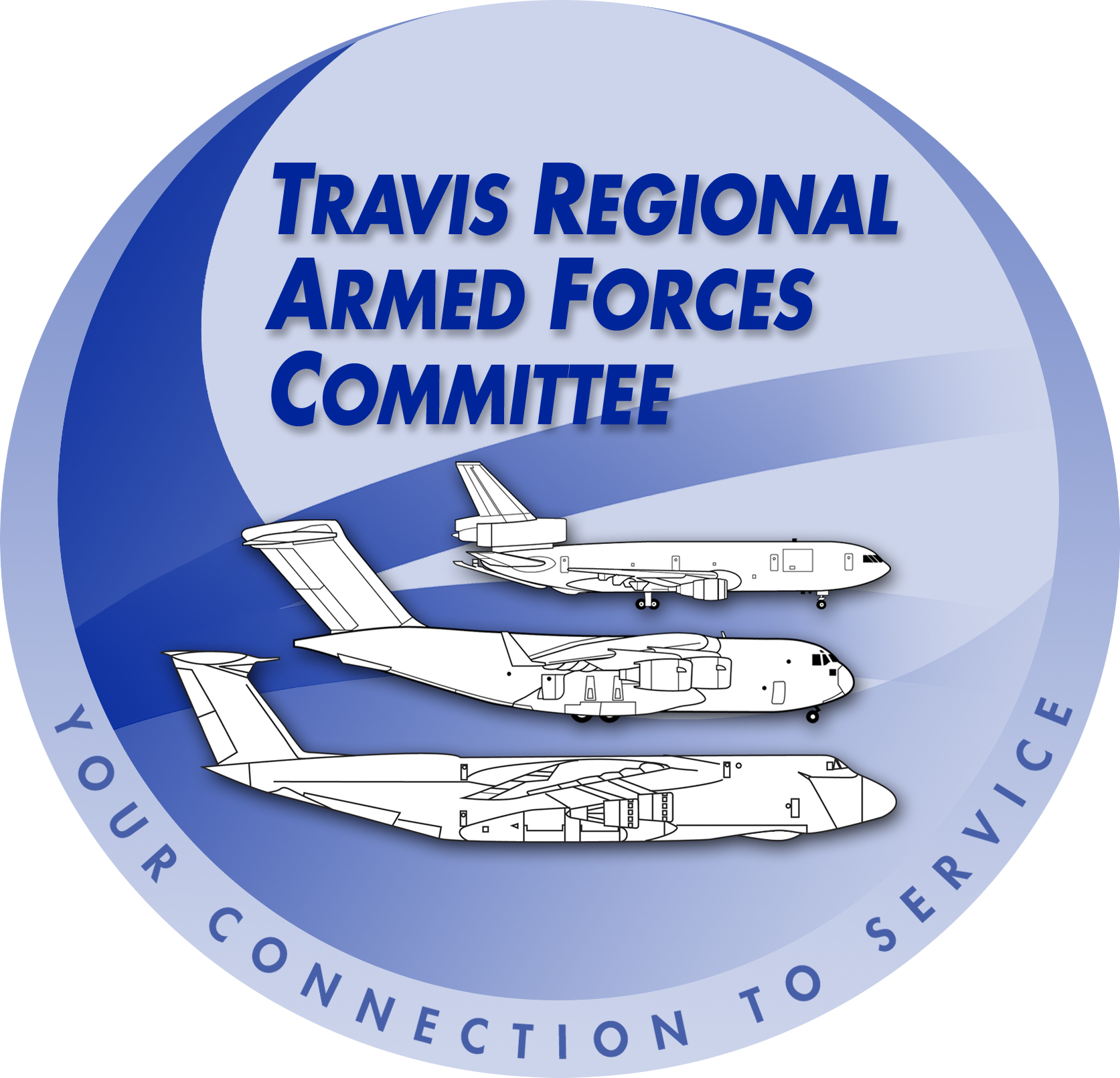 Your membership helps TRAFC sponsor events and host functions honoring the men and women of Travis AFB and supports TRAFC community advocacy to elected officials seeking support for Mission and Quality of Life issues impacting the Travis AFB community.
In short, TRAFC is the community's eyes, ears, and voice for the people of Travis Air Force Base.
TRAFC Events
Special Base Events
Invitation to select military events extended to TRAFC members
Commanders' Welcome
Social event welcoming Travis AFB Commanders and spouses to our community
Military Appreciation Events
Both relaxed and formal social events hosting military members and spouses to show the communities' appreciation
Enlisted BBQ
An annual tradition of TRAFC's appreciation for the enlisted men and women at Travis AFB
Annual Membership Dues
Consider joining the Travis Regional Armed Forces Committee today and support the men and women of Team Travis! Membership is available with annual dues of $150.
Call the Chamber at (707) 448-6424 and sign-up today!