Vacaville Employee of the Year Luncheon
This event has ended.
Save the Date for our next Vacaville Employee of the Year, coming January 2023.
Congratulations to 2021s Vacaville Employee of the Year winners and nominees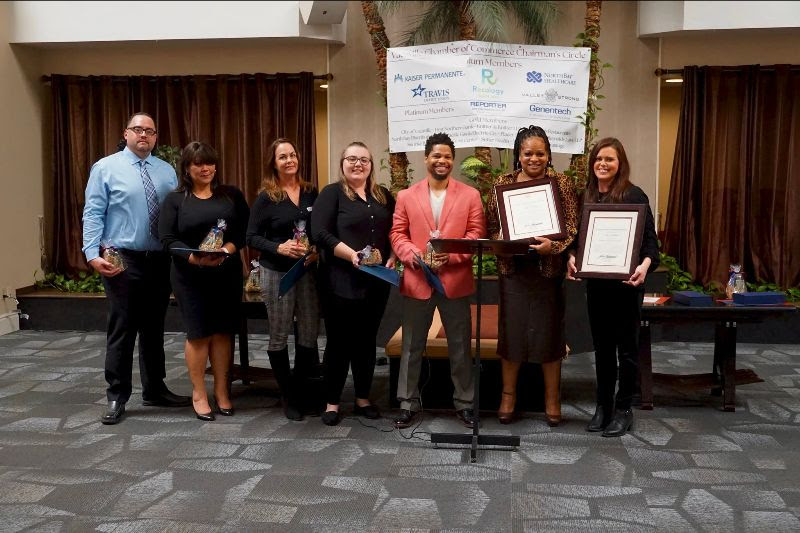 Nominees from left to right: Thomas Howland of NorthBay VacaValley Hospital, Jenn English of BBSI, Lisa Shipley of Solano County Farm Bureau, Melissa Ramos of Solano Mortgage, Wesley Reid of Makse Restaurant, Sadie Verango of Hyatt Place represented by Vannessa Jackson-Talbert, and Tracy Helmer of Jackson Medical Supply.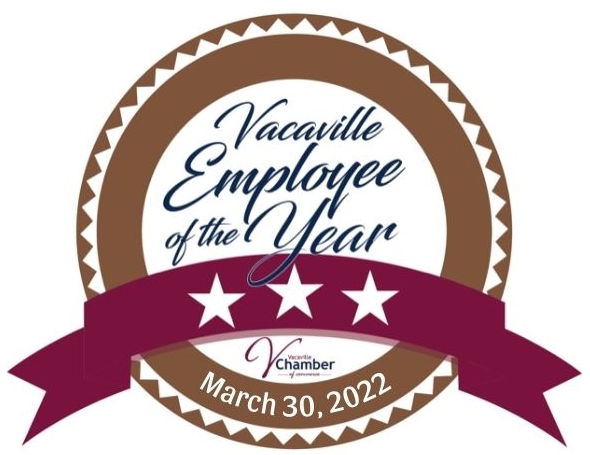 We're giving an ovation to all who were nominated for 2021s Vacaville Employee of the Year. Their hard work, enthusiasm, and passion for their craft made them a shining star in their organization.
On March 30th, 2022, we honored our nominees and winners. We had two winning categories: Small Business & Large Business.

Congratulations to Tracy Helmer with Jackson Medical Supply Vacaville for winning Employee of the Year in the Small Business category. As many in the retail and medical space know, there is no such thing as a 'normal' day, but Tracy is the first to roll with what comes her way with the most "get it done" attitude.

Winning in the Large Business Category is Sadie Verango with Hyatt Place Vacaville. Sadie has demonstrated her dedication and dependability from the pre-opening of the hotel to the present. Sadie showed a willingness to cover all areas of the hotel, from the Front Desk, Bar, and Restaurant, in addition to covering her own department. Congratulations, Sadie.
Again, none of our businesses would be able to function without dedicated and passionate employees. So, even if you weren't able to attend the luncheon today, we encourage all businesses to thank their team.